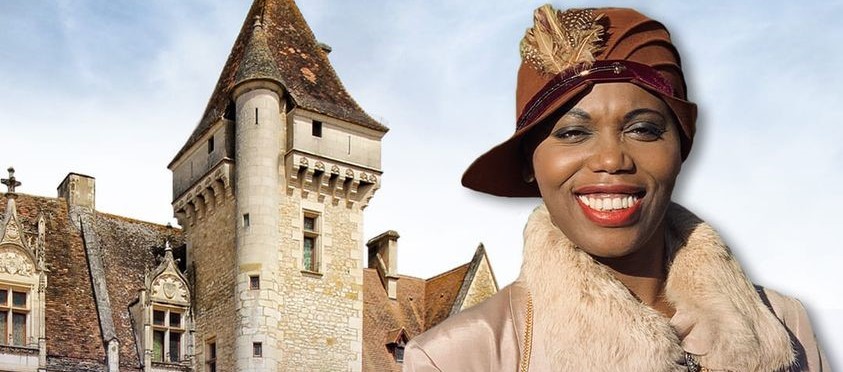 THE CASTLE'S HISTORICAL SECRETS
FILMING BEHIND THE SCENES
We had the immense pleasure of welcoming Mr Stéphane Bern, an eminent French historian, and his film crew to the castle to film his series "Secrets d'Histoire" in October 2020.
Watch the replay by clicking here !
ҿ
JOSEPHINE BAKER: AN EXCEPTIONAL DESTINY
During this difficult period that we now find ourselves in, filming this television series was indeed a pleasant distraction: around 20 crew members arrived at the castle to film and immerse themselves in the extraordinary history of Milandes.
The series chronicles the diverse and remarkable life of Josephine Baker. Her story will allow you to discover a woman who fought tirelessly for what she believed in throughout her life!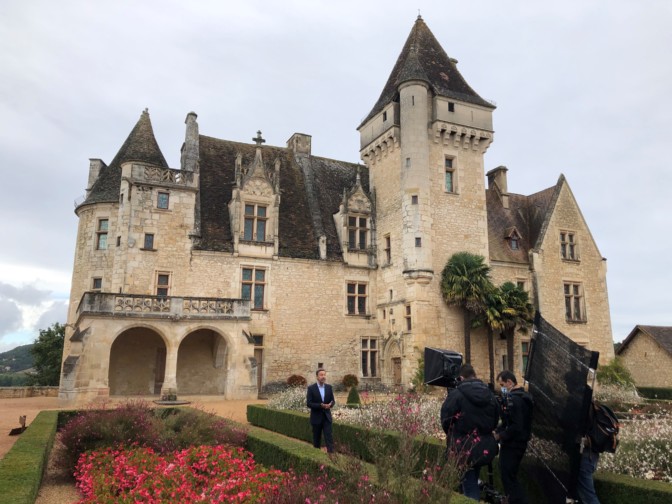 ҿ
AN EXCEPTIONAL HERITAGE
Josephine Baker leaves behind an exceptional legacy, a selfless woman who was an artiste, member of the French Resistance, generous mother and humanitarian. Her legacy lives on, and to this day, she remains a symbol of strength and inspiration through her support for racial justice.
At Château des Milandes, the idyllic setting of Josephine's dreams and where she would raise her multiracial family. Today, we strive to perpetuate her memory through a collection of memorabilia including documents, photographs and drawings. For Josephine, there was only one race, "The Human Race".
ҿ
OPENING THE SECRET DOORS OF HISTORY
Venture behind the scenes thanks to some photos taken during filming!
The programme used material from the Château des Milandes archives to illustrate the role of various friends and colleagues throughout Josephine's life. All of our display units in the castle show details and items belonging to Josephine Baker, her dresses, her many military medals, jewellery…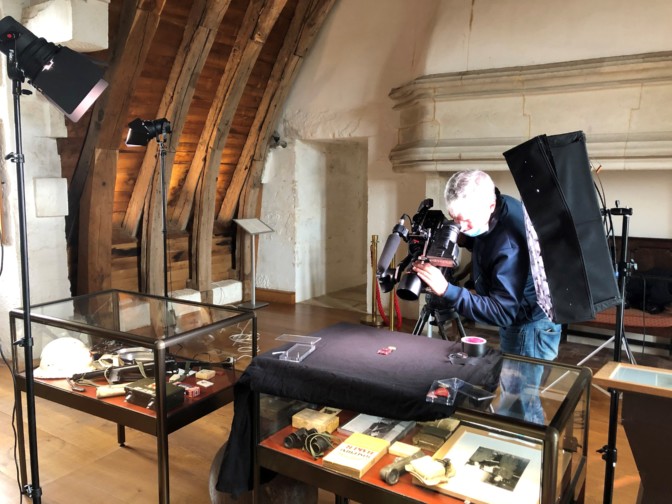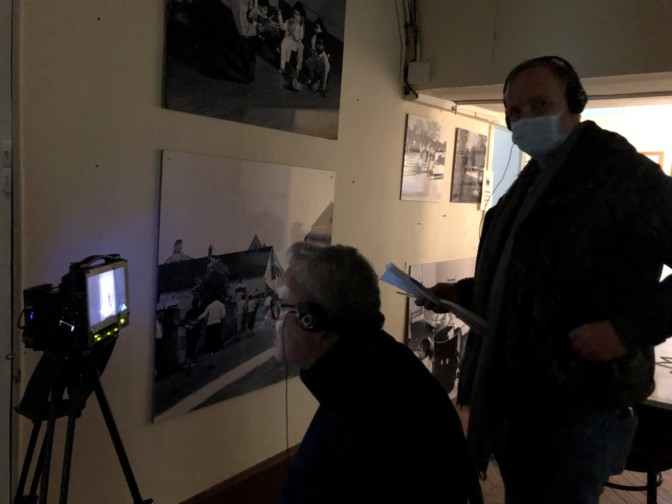 Viewing sequence with producer Laurent Menec and editor-in-chief Bruno Deltombe.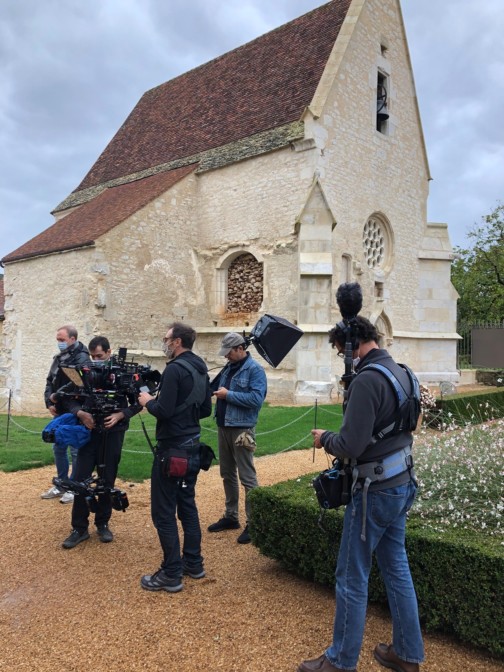 Josephine & Jo Bouillon's eldest son Akio, and their daughter Marianne, arrived to share many happy memories and anecdotes of their life together at Milandes with their parents, brothers and sisters.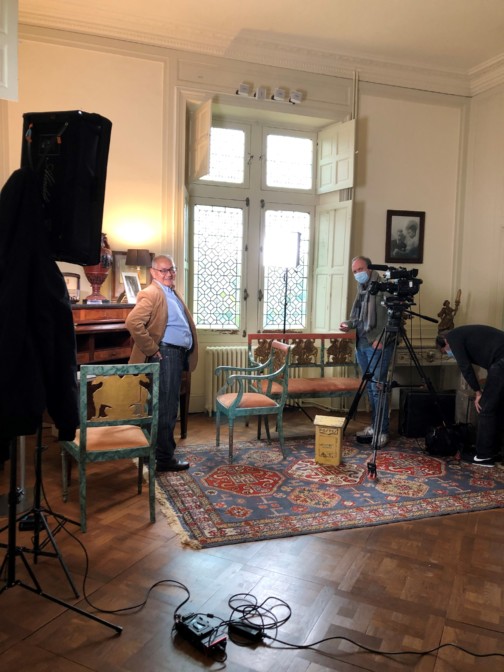 ҿ
SEE YOU ON THE 8th MARCH!
Many surprises await you in this programme which will be broadcasted on Monday 8th March 2021 at 9.05pm (8.05pm GMT) on the French channel « France 3 ». This date also marks  "International Woman's Day"  celebrating the social, economic, cultural and political achievements of amazing women like Josephine Baker!
You can now watch the programme teaser by clicking here.
We hope you enjoy it!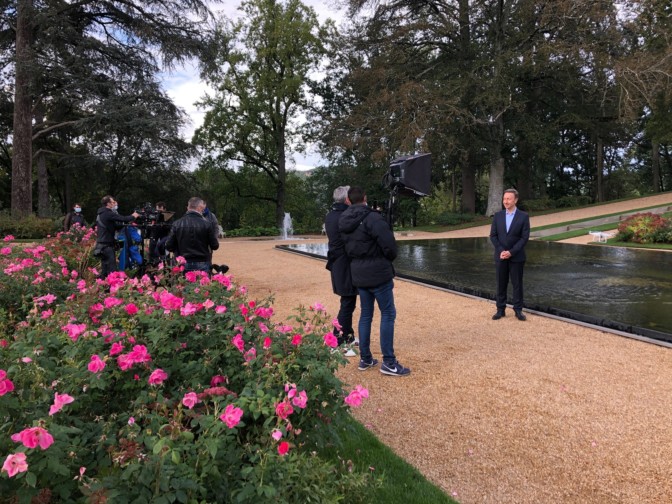 Dear Stéphane, Josephine Baker thanks you from the bottom of her heart for acknowledging her house!
We warmly thank Mr. Stéphane Bern, Messrs Jean-Louis Remilleux and Laurent Menec, producers, the director and also the film crew whose professionalism and kindness have moved us all (with special thanks to Bruno Deltombe, the editor-in-chief, who understood perfectly who Josephine Baker really was).
                                                              Angélique de Labarre